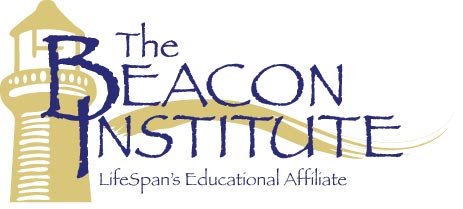 Live Webinars
You've Got Mail: Various Communications from Government Agencies and How to Respond to Them -- LIFESPAN FALL SUMMIT (LIVE WEBINAR) -- September 30, 2020

Includes a Live Web Event on 09/30/2020 at 1:00 PM (EDT)

Long-term care providers must respond to a variety of government agency inquiries each year, ranging from voluntary government surveys to formal Office of Inspector General (OIG) subpoena. Often it is unclear what an inquiry is about, why the facility received the inquiry, and what type of government enforcement may follow. This presentation will provide an overview of federal and state government inquiries frequently received by nursing facilities and assisted living facilities. The presenter will offer best practices and strategies for responding to each type of inquiry and will discuss the purpose behind the inquiries and the requesting agency's authority, as well as the types of enforcement actions that may follow.

Mitigating Unconscious Bias in the Hiring Process --LIFESPAN FALL SUMMIT (LIVE WEBINAR DATE) -- October 1, 2020

Includes a Live Web Event on 10/01/2020 at 8:30 AM (EDT)

A vast body of research shows that the hiring process is biased and unfair. Unconscious racism, ageism, and sexism play a significant role in who gets hired. But there are steps you can take to recognize and reduce these biases. This is because many people's attitudes and behaviors are based on mental shortcuts and stereotypes that are made without realizing it. Our brains have a natural tendency to make quick decisions based on limited information, and this can ultimately affect who we hire and promote. Undoing these behaviors requires moving from a fixed mindset— to one of openness and growth, where we can deeply understand, challenge, and confront our personal biases.

Behavioral Health and Coping During COVID 19: Unintended Consequences -- LIFESPAN FALL SUMMIT (LIVE WEBINAR DATE) -- October 1, 2020

Includes a Live Web Event on 10/01/2020 at 10:30 AM (EDT)

This presentation will focus on behavioral health issues that are increasing due to social isolation from the COVID-19 pandemic. Caregivers need to stay focused on residents to identify changes in mood due to social isolation quickly. Rehabilitation has a role in evaluating the physical issues as well as behavioral health issues that are on the rise due to social isolation. An individualized, person-centered plan is developed by rehabilitation, and education is provided to the staff for keeping residents engaged in meaningful activities to keep them functioning at their highest level and improving quality of life.
| Access Date | Quiz Result | Score | Actions |
| --- | --- | --- | --- |