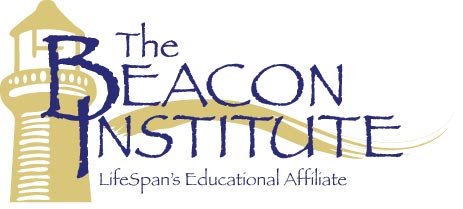 Live Webinars
Implementing Accountability Guidelines & Performance Standards: Making the Transition from Buddy to Boss (LIVE WEBINAR DATE) -- January 29, 2020

Includes a Live Web Event on 01/29/2020 at 1:00 PM (EST)

Ask anyone on the management team and they will tell you the most challenging experience of their career was their first promotion to leadership. It can be overwhelming to deal with the change and uncertainty that come with the promotion from peer to leader. It is an adjustment for everyone, and it can create tension, resentment, and resistance. This webinar can help you manage the difficult transition more effectively and create the kinds of relationships with your employees that guarantee your success as a leader and that of your team. The session will also focus on achieving a better understanding of your new role, how to handle challenges such as absenteeism, employees with performance or attitude issues, how to juggle multiple tasks, and building a rewarding relationship with employees, co-workers, and your supervisor.

Hazardous Drugs & USP 800: What You Need to Know About the New USP Standard (LIVE WEBINAR DATE) -- January 30, 2020

Includes a Live Web Event on 01/30/2020 at 10:30 AM (EST)

All drugs save lives, but hazardous drugs also pose a risk to the healthcare workers who handle and administer them. The new USP 800 Standard establishes processes intended to minimize healthcare worker exposure to hazardous drugs. During this program, we'll explain why the USP Standards were established, what you need to know about the requirements and the actions needed to create a compliance program in your facility. The standard became official on December 1, 2019 but the date upon which it will become enforceable is still yet to be determined.

Leadership and Management Skills for Women: Become the Leader You've Always Wanted to Be! - 4-PART SERIES (LIVE WEBINAR) DATES VARIES

Includes Multiple Live Events. The next is on 02/07/2020 at 10:30 AM (EST)

Women are finally well represented in supervisory and management positions in most organizations across the country. Yet, despite the tremendous advances over the years, many continue to find themselves facing tough challenges as leaders and managers. From getting mixed messages and mixed reactions, all too often, they get mixed results when leading others. That's why this leadership training opportunity for women has been designed to build on a woman's inherent talent and strengths. The skills you learn in this four-part webinar series will help you become more effective, more confident and more successful as a leader. You'll learn with other professional women in healthcare and leave motivated and armed with must-have leadership tools that make an immediate impact while becoming a highly effective, inspiring leader that others will follow.