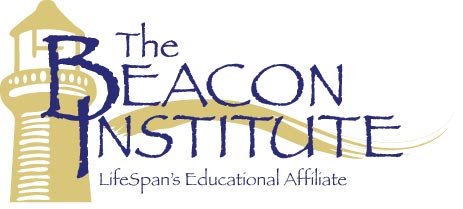 Conquering Phase 3 RoP and Reviewing: What Being Prepared Means -- 7-PART (ON-DEMAND SERIES)
PART 1 -- Overview of Phase 3: Will You Be Ready: Phase 3 of the RoP will be implemented on November 28, 2019 and your facility is expected to be ready. How can you be sure your facility and your teams have completed all the actions needed to ensure you have all the requirements in place? This webinar will walk you through a process that will assist you in organizing your Phase 3 to do lists, will provide you with insight on how to look at each new regulatory section and organize actions that need to be accomplished and provide you with guidance for your teams to complete the tasks. This webinar is intended to assist you in organizing and preparing for Phase 3 as we wait for the publication of the CMS guidelines. This will be the 1st in a series of programs to assist you with Phase 3 implementation.

PART 2 -- What Constitutes Immediate Jeopardy Appendix Q Updates: -- Immediate Jeopardy (IJ) is a situation in which the person receiving care has suffered or is likely to have suffered serious injury, harm, impairment or death as a result of noncompliance with one or more health and safety requirements. Immediate jeopardy represents the most severe and egregious threat to the health and safety of the persons we care for and carries the most serious sanctions. Appendix Q, Guidance on Immediate Jeopardy, has been revised as of March 5, 2019. Join us for this webinar as we review the updated Appendix Q, discuss the key components of IJ and the template developed to assist surveyors in documenting each of the components to establish IJ.

PART 3 -- Infection Control #1 Survey Deficiency and Ways to Address the Problem: Infection control has been the #1 survey deficiency for the last several years nationally. The CDC and CMS have partnered in fighting this battle as at least 300,000 persons as of 2017 have died annually in nursing homes due to infections. Infection control has been found deficient nationally and according CMS is at a rate of 11.7% in 2019 with 549 homes having been surveyed (https:qcor.cms.gov). Infection control is not just the job of the Infection Control Preventionist. What has your nursing home done to enhance your staff's performance in the area of infection control? What has your nursing facility done to address infection control prevention? This webinar will identify deficiencies found during survey and explore ways to enhance your infection control program.
PART 4 -- Discharge Planning How to Make it Safe: The discharge planning process was previously implemented as part of the Requirements of Participation (RoP) phase 2 on November 28, 2017. The new rope requires the development and implementation of an effective discharge care plan, emphasizes the resident's goal for discharge and ensuring they are adequately prepared for the setting in which they desire for discharge. This regulation requires the interdisciplinary team (IDT) to work together, supporting the achievement of an appropriate safe resident discharge. Has your facility been monitoring your discharge process? Have you determined the root cause of unsuccessful discharges? This webinar will review the discharge process, discuss IDT education, and needed documentation to support a safe discharge.
PART 5 -- Person-Centered Care Assessment and Care Plan: Are you focused on the person? Health care today is continually changing as new rules and regulations are established and need to be put into place. Regulatory updates focus on developing care plans that are person centered-individualized strength based utilizing a person's voice and choice.

PART 6 -- Training Competencies and Staff Development: A common theme throughout all phases of Requirements of Participation (RoP) implementation has been the need for competent staff. The changes in the RoP have emphasized training across disciplines. Is your staff development department or person ready? If you don't have a designated staff development department or person, now what? Have competencies been developed to ensure your staff can care for the resident's needs as identified in the facility assessment? When you admit a resident are you sure your staff is competent? This webinar will assist your facility in developing a process to prepare and implement the various training requirements of the RoP.

PART 7 -- Requirement of Participation (RoP) Phase 2 Review -What Was Modified: Phase 3 will be implemented on November 28, 2019. CMS has announced potential changes to previous phase requirements which the facilities will need to be aware of. How will your facility review the State Operations Manual to determine changes? Do you know what these changes are? How do they impact your current programs or practices? This webinar will walk you through these changes and provide suggestions to enhance provision of care.



TARGET AUDIENCE:
DON / ADON / Nursing Staff

Administrators

Social Workers / Services

Other Interdisciplinary Team Members


CEU- 12.25 (Total)
Administrator

Social Work
LifeSpan Member: $355.00

Nonmember: $455.00
Barbara Bates RN, MSN, BS, RAC-CT, DNS-MT, QCP-MT
Consultant, AANAC Master Teacher
Ms. Bates has 35-year professional nursing experience, including 10 years as a Director of Nursing in an upstate NY veterans' home and a specialty in psychiatric nursing for psychogeriatrics, as well as extensive experience in nursing administration and facility management. As a nursing educator and consultant, Barbara is a Gold STAMP facilitator, QAPI and RAC-CT certified master teacher in MDS 3.0 and Resident Assessment, Care Area Assessments and Care Planning, Survey Preparation, Survey Deficiency Correction, Exceptional Care Planning, Restorative Nursing, Pressure Ulcer Program assessment and Safe Patient Handling.
$i++ ?>
Linda Winston RN, MSN, BS, RAC-CT, DNS-MT, QCP-MT
Consultant, AANAC Master Teacher
Linda is a QAPI and RAC-CT (MDS 3.0) certified master teacher and has been a nurse for over 30 years, with almost 15 years as a Director of Nursing. Linda has filled many roles in the long-term care setting, including staff nurse, supervising nurse, nurse educator and administrator. Linda's focus on improving resident care has driven her to a leadership role in the areas of the survey and certification processes, resident assessment, and clinical approaches to the improvement and prevention of skin alterations.
$i++ ?>
This program is sponsored by The Beacon Institute and approved for 12.25 (total) continuing education credits / contact hours.

Administrator
This program is approved by the National Continuing Education Review Service (NCERS) of the National Association of Boards of Examiners of Long Term Care Administrators.


Social Worker
This program is approved by the Maryland Board of Social Worker Examiners for Category I continuing education for social workers licensed in Maryland
Cancellation Policy
There is no refund for On-Demand programs.
Key:

Complete

Next

Failed

Available

Locked