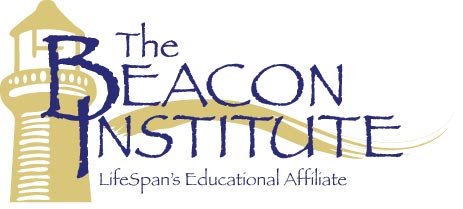 IIDR Process and it's Impact on COVID-19 -- LIFESPAN FALL SUMMIT (LIVE WEBINAR) September 30, 2020
Includes a Live Event on 09/30/2020 at 10:30 AM (EDT)
Because of the uniquely monumental and unprecedented challenges that COVID-19 has presented to the SNF community, understanding the "minefield" of potential regulatory/deficiencies implemented will help you better prepare to (1) ensure compliance, (2) avoid deficiencies, (3) successfully defend deficiencies and (4) provide the safest possible environment for your residents. You will also build defenses that could be important in the litigation context. Walk away with a full understanding of how the enhanced enforcement for infection control deficiencies will be implemented.


TARGET AUDIENCE:
Administrators
Nurses
Social Workers
Assisted Living Managers

CEU- 1.5
Administrator
Social Work
Assisted Living Manager
Fees are per person


LifeSpan Member: $55.00

Nonmember: $85.00
Christopher M. McNally, Esq.
Partner, Bodie, Dolina, Hobbs, Friddell & Grenzer, P.C.
Mr. McNally has been with the Bodie firm for eleven years and has been a partner since 2014. Mr. McNally's practice concentrates heavily on the defense of property owners and insurance carriers in lead paint litigation, handling both insured and uninsured cases. Mr. McNally supervises the Bodie lead-paint practice, and has been selected by many of the nation's top lead-paint insurance providers to represent their insured's interests in these complex high-risk, high-dollar cases. Mr. McNally firmly believes that the successful defense of a lead paint case involves detailed preparation, aggressive investigation, "looking under rocks," working closely with experts and thinking creatively about defenses – both factual and legal – all with an eye toward the jury. Our motto is "failing to prepare is preparing to fail."
Mr. McNally has successfully litigated and tried many cases, but strongly believes that the ADR process can avoid substantial risk and cost, and has successfully leveraged this process for his clients for years, securing excellent outcomes with substantial cost savings. Mr. McNally also believes strongly that the best outcomes in cases arise only if the case is positioned to be negotiated from a position of maximum strength, with targeted discovery toward developing the best factual and dispositive defenses.
Mr. McNally is very active with the annual HB Lead Litigation Conference, having been a sponsor and featured speaker in 2014, 2015 and 2016 (and has been selected for 2017) as well as a co-chair of the conference in 2015 and 2016. Mr. McNally is also a strong advocate for property owners individually and in the multi-family industry on lead paint risk management and compliance, and is a very active participant in the Maryland Multi-Housing Association as a member, speaker and advocate on the legislative committee.
Mr. McNally also co-supervises the team of attorneys handling the defense of both long-term care/nursing home malpractice cases and lead paint cases at the Bodie Firm. He began representing LTC providers back in 2000, and has spent the bulk of his career working on the defense of doctors, long-term care (LTC) institutions, rehabilitation providers, drug and alcohol treatment facilities, as well as nurses and caregivers in complex malpractice litigation. Mr. McNally has developed a strong concentration in the defense of LTC institutions in involuntary discharge proceedings, having successfully tried numerous cases before the Office of Administrative Hearings.
Mr. McNally is an AV-Preeminent® Rated attorney by Martindale Hubbell and has been selected as a Superlawyer for five straight years – 2015, 2016, 2017, 2018 and 2019.
Mr. McNally is also a frequent lecturer on topics germane to the defense of LTC providers and lead paint defense. Over the past 11 years, Mr. McNally has conducted numerous mock trials, seminars, mock depositions, and has co-presented with judges, prominent attorneys and nursing/LTC professionals at both the Health Facilities Managers Association and the Beacon Institute as well as numerous CLE's for clients.
Mr. McNally is a proud graduate of Loyola Blakefield High School in Towson. He is also a graduate of Franklin & Marshall College (B.A. 1996) and the University of Baltimore School of Law (J.D., 1999). Mr. McNally was admitted to the Maryland State Bar in 1999 and the United States District Court for the District of Maryland in 2000. Mr. McNally is an active alumnus with the Franklin and Marshall Alumni Association having served on the Alumni Board from 2003-2010.
Following graduation, Mr. McNally clerked for the Honorable John Carroll Byrnes in the Circuit Court for Baltimore City and spent several years working in the defense of legal and medical/nursing professionals in malpractice litigation at Eccleston and Wolf prior to joining the Bodie Firm. Mr. McNally is a member of HFAM, The Beacon Institute, Baltimore County Bar Association, Maryland State Bar Association, Maryland Multi-Housing Association and the Defense Research Institute (DRI).
Mr. McNally is married with two children and is an avid history, railroad and transit enthusiast. Mr. McNally is the Executive Vice President of the Baltimore Streetcar Museum where he also works as a volunteer motorman/conductor and serves as legal counsel to the museum. Additionally, Mr. McNally is a member of the Board of Trustees of the Trinity School in Ellicott City where he serves on the Finance Committee.
$i++ ?>
Shari L. Solomon, Esq, CIEC
President, CleanHealth Environmental, LLC
Shari L. Solomon, Esq. is president of CleanHealth Environmental, LLC. CleanHealth provides infection prevention and industrial hygiene training and consulting services geared toward healthcare personnel and vendors responsible for infection prevention, cleaning and disinfection, and facility operations and maintenance practices. Ms. Solomon possesses more than 20 years of environmental consulting and federal regulatory experience. An attorney by trade, combined with her experience in the industrial hygiene field with a focus on healthcare, Shari holds a unique expertise and understanding of liability prevention techniques, offering clients practical and valuable risk management solutions.
Prior to launching CleanHealth, Shari held the position as Director of Training with a full service industrial hygiene firm and was charged with the development and oversight of all training programs nationwide. Ms. Solomon's has trained thousands of individuals, both here and abroad, spanning 18 years. Ms. Solomon is also the Project Director of The LTC Clean Collaborative, with the Maryland Patient Safety Center. The intention of this two-year initiative (July 2020-July 2022) is to improve facility cleanliness as a means of reducing healthcare-associated infections in long-term care facilities throughout Maryland, by sharing best management practices (BMPs) for cleaning and disinfecting surface areas, and educating and promoting BMPs via training, webinars, and factsheets. Shari also conducts indoor air quality and infection control services including operation and maintenance program development, infection control evaluations, litigation support, and indoor air quality assessments.
Ms. Solomon is a Designated Trainer under the Certified Healthcare Environmental Services Technician Program (T-CHEST) from The Association for the Healthcare Environment (AHE) of the American Hospital Association. Shari is a Certified Indoor Environmental Consultant (CIEC) through the ACAC. She holds a Bachelor of Arts degree from the University of Florida and a Juris Doctorate from The Catholic University of America.
$i++ ?>
An attendance/validation code is required in order to print your certificate. The attendance code is distributed at the end of each webinar. Attendees are required to enter the code before they can print the certificate.

This program is sponsored by The Beacon Institute. This course is approved for 1.5 continuing education.
Administrator
This program is approved by the National Continuing Education Review Service (NCERS) of the National Association of Boards of Examiners of Long Term Care Administrators.
Social Worker
This program is approved by the Maryland Board of Social Worker Examiners for Category 1 Continuing education for social workers in Maryland.
Assisted Living Manger
This educational offering was approved by the Department of Mental Health and Hygiene, Office of Healthcare Quality, State of Maryland for Assisted Living Managers.
Cancellation Policy
Refunds, minus a $25 processing fee per registrant, will be honored if requested in writing FIVE (5) business days prior to the date of the seminar.
Cancellation due to State survey, the state Surveyors must actually be in the building in order to receive a refund. To receive a refund due to a Survey, Beacon Institute requires a form to be completed, please contact Annmarie Gordon @ agordon@lifespan-network.org. Attendees may send substitutions in their places without prior notification. Additional fees may apply.
Key:

Complete

Next

Failed

Available

Locked
IIDR Process and it's Impact on COVID-19 -- FALL SUMMIT
09/30/2020 at 10:30 AM (EDT) | 120 minutes
09/30/2020 at 10:30 AM (EDT) | 120 minutes
Attendance Code--IIDR Process and it's Impact on COVID-19
Enter code to continue.
Enter code to continue.
This code was displayed on the screen at the end of the webinar. An attendance/validation code is required in order to print your certificate. Enter the code that was provided at the end of the webinar.
Certificate--IIDR Process and it's Impact on COVID-19
1.50 CEU credits | Certificate available
1.50 CEU credits | Certificate available