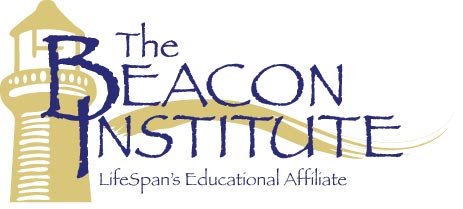 LIFESPAN 2020 VIRTUAL FALL SUMMIT (LIVE WEBINARS) -- September 29 - October 1, 2020 & October 13-15, 2020 (FULL SUMMIT REGISTRATION)
Includes a Live Event on 09/30/2020 at 10:30 AM (EDT)
Welcome to LifeSpan Network 2020 Virtual Fall Summit. Our staff and member volunteers have worked to provide Summit participants with an outstanding schedule of education programs presented by nationally recognized healthcare speakers and many of our associate businesses and members. Participants will have an opportunity to engage in pertinent, current subject matter, and earn a total of 21.5 hours of continuing education credits.


TARGET AUDIENCE:

Administrators
Nurses
Social Workers
Assisted Living Managers

CEU- 25.0 Total (1.0-1.5 per webinar)

Administrator
Social Work
Assisted Living Manager
Fees are per person


LifeSpan Member: $55.00

Nonmember: $85.00
Stephanie K. Baron, Esq.
Principal, Miles & Stockbridge
Stephanie Kaye Baron advises and represents businesses in all aspects of labor and employment law and represents educational institutions in disputes with students and faculty.
She has litigated several class action student claims, including cases involving alleged consumer fraud, misrepresentation, and so called "educational malpractice." Stephanie is also the Chair of our Recruitment Committee and a member of our Diversity Committee.
Stephanie advises employers, both locally and nationally, on a variety of employment law matters, including avoidance and investigation of claims of harassment, discrimination and retaliation, Family Medical Leave and Americans with Disabilities Act issues, Fair Labor Standards Act and other wage payment claims, and issues related to the hiring and firing of employees. She also practices education law, providing advice on student issues and faculty disputes. She has extensive experience in drafting, enforcing, and defending against non-competition and other restrictive covenant agreements, and has obtained and defended against temporary restraining orders and preliminary injunctions dealing with allegations of unfair competition. She has represented clients in both Federal and State courts and in front of numerous government agencies, including the DOL, EEOC, and various state and local agencies. In addition to her litigation experience, Stephanie regularly counsels employers in the areas of human resource management, personnel practices and policies, employee handbooks, OFCCP compliance and affirmative action obligations, and Equal Pay Act analyses. Stephanie has also defended businesses against FHA and ADA public accommodation claims.
Stephanie also advises management on traditional labor issues, including those related to plant closures and related requirements under existing collective bargaining agreements. She aids clients in contract interpretation for ongoing disciplinary and grievance issues.
$i++ ?>
Jeffrey Ash, B.S., M.S., Ed.D.
Associate Dean, Diversity and Inclusion, Assistant Professor, University of Maryland-Baltimore School of Nursing
Jeffrey Ash is currently Associate Dean, Diversity and Inclusion, Assistant Professor at the University of Maryland, Baltimore, and (UMB) School of Nursing. The School of Nursing has received Insight into Diversity, highly acclaimed Higher Education Excellence in Diversity (HEED Award) for Healthcare professions for both 2018, and 2019. Dr. Ash has published in Journal of Professional Nursing, The Changing Face of Academic Nursing: Nurturing Diversity, Inclusivity, and Equity, and a chapter "Dimensions of Diversity" in the Ronch, Weiner text, Person Centered Elder Care.
$i++ ?>
Lori Norris-Turcheck
Regional Director of Sales, SymtechSolutions
Lori Norris Turcheck has worked in healthcare for 30 years including Clinician, Office Manager for 3 Doctor Practice, OR Coordinator and now 17 years in Healthcare Sales Solutions. As a customer advocate providing Innovative Solutions to meet the needs of her healthcare customers understanding the daily issues of Healthcare workforce and offering coordinated solutions, presentations, and training.
$i++ ?>
Mark A. Yost, Esq.
Partner, Lewis Brisbois Bisgaard & Smith, LLP
Mark A. Yost is a Partner in the Baltimore office of Lewis Brisbois and a member of the Healthcare Regulatory & Compliance and Long-Term Care & Elder Law Practices. Mark has over 15 years of experience in the heavily regulated healthcare sector, most notably in the post-acute care space. His practice focuses on defending healthcare providers against government and regulatory actions, as well as directing transactional change of ownership of healthcare facilities.

He brings a wealth of regulatory, government affairs and public policy experience in the healthcare and aging fields, most importantly providing strategic leadership in navigating difficult regulatory predicaments. His legal background has enabled him to litigate complex matters essential to business operations as well as extensive experience in all matter of legal issues. Mark inherently understands the needs of business units and how to navigate the legal and regulatory landscape to minimize the negative impact on business. Mark knows how to turn a negative into a positive, and knows the answer is never: "It can't be done".

Previously, Mark served as CEO, COO and General Counsel of a regional and innovative healthcare company. In that role, Mark oversaw the entirety of healthcare operations in five nursing homes, a physicians practice and other ancillary companies. Mark helped guide the company through two major acquisitions as well as the record-breaking sale-leaseback of the major assets.

Prior to that role, Mark managed regulatory affairs for a national CCRC developer and operator. Mark also served as the Government Affairs Director of a national tourist attraction, securing record-setting levels of funding for that national institution.

In addition to his legal career, Mark served on the Board of Directors for a number of non-profits. In those roles, he learned the value of effective board leadership and proper oversight. He has also served on the Legislative Policy Committees of a number of industry trade associations.
Mark also has significant experience in government relations, having served as a staffer both on Capitol Hill and in the Maryland legislature. For several years, he worked as a lobbyist for a large real estate developer specializing in retirement and nursing facilities. He was a registered lobbyist at the federal level, as well as in Maryland, Pennsylvania, and Virginia, and has lobbied in 11 other states across the country. His work as a lobbyist has given him unique insight into a number of highly technical issues, including healthcare, Medicare and Medicaid reimbursement, real estate, taxation, civil rights, aging services, and environmental issues. Mark has been involved in a number of political campaigns, both as an adviser and in campaign finance.
$i++ ?>
Christopher M. McNally, Esq.
Partner, Bodie, Dolina, Hobbs, Friddell & Grenzer, P.C.
Mr. McNally has been with the Bodie firm for eleven years and has been a partner since 2014. Mr. McNally's practice concentrates heavily on the defense of property owners and insurance carriers in lead paint litigation, handling both insured and uninsured cases. Mr. McNally supervises the Bodie lead-paint practice, and has been selected by many of the nation's top lead-paint insurance providers to represent their insured's interests in these complex high-risk, high-dollar cases. Mr. McNally firmly believes that the successful defense of a lead paint case involves detailed preparation, aggressive investigation, "looking under rocks," working closely with experts and thinking creatively about defenses – both factual and legal – all with an eye toward the jury. Our motto is "failing to prepare is preparing to fail."
Mr. McNally has successfully litigated and tried many cases, but strongly believes that the ADR process can avoid substantial risk and cost, and has successfully leveraged this process for his clients for years, securing excellent outcomes with substantial cost savings. Mr. McNally also believes strongly that the best outcomes in cases arise only if the case is positioned to be negotiated from a position of maximum strength, with targeted discovery toward developing the best factual and dispositive defenses.
Mr. McNally is very active with the annual HB Lead Litigation Conference, having been a sponsor and featured speaker in 2014, 2015 and 2016 (and has been selected for 2017) as well as a co-chair of the conference in 2015 and 2016. Mr. McNally is also a strong advocate for property owners individually and in the multi-family industry on lead paint risk management and compliance, and is a very active participant in the Maryland Multi-Housing Association as a member, speaker and advocate on the legislative committee.
Mr. McNally also co-supervises the team of attorneys handling the defense of both long-term care/nursing home malpractice cases and lead paint cases at the Bodie Firm. He began representing LTC providers back in 2000, and has spent the bulk of his career working on the defense of doctors, long-term care (LTC) institutions, rehabilitation providers, drug and alcohol treatment facilities, as well as nurses and caregivers in complex malpractice litigation. Mr. McNally has developed a strong concentration in the defense of LTC institutions in involuntary discharge proceedings, having successfully tried numerous cases before the Office of Administrative Hearings.
Mr. McNally is an AV-Preeminent® Rated attorney by Martindale Hubbell and has been selected as a Superlawyer for five straight years – 2015, 2016, 2017, 2018 and 2019.
Mr. McNally is also a frequent lecturer on topics germane to the defense of LTC providers and lead paint defense. Over the past 11 years, Mr. McNally has conducted numerous mock trials, seminars, mock depositions, and has co-presented with judges, prominent attorneys and nursing/LTC professionals at both the Health Facilities Managers Association and the Beacon Institute as well as numerous CLE's for clients.
Mr. McNally is a proud graduate of Loyola Blakefield High School in Towson. He is also a graduate of Franklin & Marshall College (B.A. 1996) and the University of Baltimore School of Law (J.D., 1999). Mr. McNally was admitted to the Maryland State Bar in 1999 and the United States District Court for the District of Maryland in 2000. Mr. McNally is an active alumnus with the Franklin and Marshall Alumni Association having served on the Alumni Board from 2003-2010.
Following graduation, Mr. McNally clerked for the Honorable John Carroll Byrnes in the Circuit Court for Baltimore City and spent several years working in the defense of legal and medical/nursing professionals in malpractice litigation at Eccleston and Wolf prior to joining the Bodie Firm. Mr. McNally is a member of HFAM, The Beacon Institute, Baltimore County Bar Association, Maryland State Bar Association, Maryland Multi-Housing Association and the Defense Research Institute (DRI).
Mr. McNally is married with two children and is an avid history, railroad and transit enthusiast. Mr. McNally is the Executive Vice President of the Baltimore Streetcar Museum where he also works as a volunteer motorman/conductor and serves as legal counsel to the museum. Additionally, Mr. McNally is a member of the Board of Trustees of the Trinity School in Ellicott City where he serves on the Finance Committee.
$i++ ?>
Kyle René, Esq
Associate, Hancock, Daniel & Johnson, P.C.
Kyle René is an Associate in Hancock Daniel's Richmond office, where he advises clients in corporate transactions and regulatory compliance matters. He has aided healthcare organizations in drafting and executing managed care agreements, and has also overseen the implementation of compliance programs to meet the conditions of participation with Medicare. "In our industry, responsiveness is critical. I like to think of myself as a team member for my clients, and to be available to serve them when it matters most."
Kyle began his legal career within the healthcare industry, serving as in-house counsel to skilled nursing facilities and related healthcare providers. Having worked alongside provider staff at all levels, from executives and owners to nursing aides, Kyle focuses on a practical approach to advising clients. "The regulatory and financial challenges that providers face on a daily basis demand an 'on-the-ground' approach to problem solving. My aim is to provide solutions that are realistic and relieve the burdens on providers, rather than increase them."
Prior to joining Hancock Daniel, Kyle served as General Counsel to skilled nursing provider Cadia Healthcare, where he oversaw the organization's Legal Department and advised company executives in transactional and regulatory matters.
$i++ ?>
Tangie Newborn, CLC
President, Immense Business Solutions
Tangie Newborn is President of Immense Business Solutions, a consulting firm specializing in training, strategic approaches and organizational development solutions that help businesses remain competitive in today's environment. With over 35-years of executive management experience, she's known for her strategic focus and savvy management skills, which has been used to turn-around several organizations -- taking them to the next level and increasing their bottom-line. Tangie is also a Master Life Coach and an Executive/Career Coach, author, and national-known speaker. She is also the founder of ThinkMosaic, a life coaching firm in Maryland.
$i++ ?>
Kathy Adkins OTR/L, CPC-A, RACT-CT, CDP
Director of Quality, RehabCare
Throughout her career, Kathy Adkins OTR/L has practiced Occupational Therapy across the continuum of care including: home health, pediatrics, inpatient rehab, outpatient rehab, pulmonary rehab, mental health and long term care. In her role as Director of Quality for RehabCare, Kathy co-developed the new Right Path Program on Behavioral Health called Hope Conquers. She has presented at national and state conferences on a variety of topics including PDPM, documentation, standardized assessments, reimbursement/regulatory issues, mentorship programs, and positioning. She co-presented on Functional Positioning for the Geriatric patient at the International Seating Symposium in Nashville TN in September of 2014.
Kathy is on the Advisory Board for the OTA program and an Ambassador for Madisonville Community College. She serves as a volunteer on the Kentucky Occupational Therapy Association in reimbursement issues. Kathy earned her LSVT Big Certification in 2018, Certified Professional Coder (Apprentice) in 2019, Resident Assessment Coordinator (RACT-CT) in 2019, Certified Dementia Practitioner (CDP) in 2020. Kathy is a member of Kentucky Occupational Therapy Association, American Occupational Therapy Association, American Academy of Professional Coders and American Association of Nurse Assessment Coordination. She earned her BS in Occupational Therapy from Baker College.
$i++ ?>
Dave Warnick
COO and Co-owner, CMIT Solutions of Upper Chesapeake – Columbia
Dave is an accomplished software architect with over 20 years of experience in the financial industry and holds patents in telephony and business process automation.
Prior to joining CMIT Solutions, Dave also held management positions at Bank of America and MBNA overseeing the user experience and business process architecture for all of the bank's collection applications.
Dave retired from Bank of America in 2018, joining his former colleague in growing the franchise with the acquisition of CMIT Solutions of Columbia.
Dave is primarily responsible for operations and has a passionate commitment to delivering premier technology services to our clients.
In addition to his many roles at CMIT Solutions, Dave is an Elected Municipal Official for the Town of Rising Sun, responsible for Economic Development and Parks & Recreation.
Dave graduated Cum Laude from University of Maryland University College with a B.S. in Computer and Information Sciences and Business Administration. Dave is a Microsoft Certified Professional and Solution Developer.
$i++ ?>
Rafael C. Haciski, Esq.
Vice President, Healthcare, Johnson Kendall Johnson
Rafael Haciski is a recovering attorney and Vice President, Senior Living at Johnson Kendall Johnson (JKJ). At JKJ, Raf works with executives in the senior living industry who seek to protect the assets of their organizations by designing custom-made insurance platforms that fit their unique exposures and services, at the most aggressive cost possible. Raf is a trusted resource and sought-after speaker in the area of risk management and insurance, having presented over the last decade to many state LeadingAge and other faith-based human service associations throughout the country. Prior to joining JKJ, Raf litigated on behalf of Fortune 500 companies in coverage disputes adverse to insurance carriers. He obtained his law degree from Rutgers Law, his Bachelor of Arts from Oberlin College and Conservatory, and is still admitted to practice in all Federal and State courts. Raf is a proud father to three intelligent and driven teenage daughters and continues to pursue his musical career in piano and campfire guitar picking.
$i++ ?>
James Crisp, CPA
Partner, Gross, Mendelsohn & Associates
Jim Crisp, CPA, is the director of the firm's Healthcare Group. During his nearly 40-year career in public accounting, he has provided audit, accounting, tax, operational and reimbursement-related services to long term care facilities, including skilled nursing homes, retirement communities and assisted living facilities, as well as senior housing and community-based health clinics. Jim also conducts employee benefit plan audits for businesses and nonprofit organizations.
Jim publishes an annual benchmark report for skilled nursing facilities. He presented the findings of their study in a seminar at the joint 2018 HFAM/Lifespan annual conference, as well as the 2019 Lifespan conference.
He also serves nonprofit organizations, including those that require Single Audits (formerly OMB Circular A-133). He has conducted and authored numerous training programs and articles on topics such as charitable giving techniques, unrelated business income tax issues, and the regulatory requirements of OMB Uniform Guidance.
Being a sounding board for clients is one of Jim's favorite roles as a CPA. While Jim is passionate about sharing his knowledge and experience with his clients, he admits that he continues to learn from them as well. The back-and-forth exchange about financial and operational matters with business owners, executives and board members is particularly enjoyable to Jim.
Around the office, Jim thoroughly enjoys teaching and guiding staff members in their careers. His colleagues know they can always count on Jim for a good story, as he readily shares his personal and professional experiences.
Jim gives his time as a board member and treasurer of the Sillery Bay Hunters Harbor Civic and Recreation Association.
$i++ ?>
Linda Roszak Burton
Executive Coach, Speaker, Author, Founder & President of DRW, Inc.
Linda Roszak Burton, Executive Coach, Speaker, Author, is Founder and President of DRW, Inc., a leadership development, executive coaching and organization design firm. As an executive and team coach, Linda combines best practices in leadership development based on the latest research in positive psychology, contemporary neuroscience and performance coaching.
Linda is a credentialed executive coach through the International Coach Federation, a certified Brain-Based Coach through the NeuroLeadership Institute, a licensed Positive Psychology Instructor and a member of the Institute of Coaching at McLean Hospital/Harvard Medical School Affiliate. She holds a B.S in Health Education from Virginia Tech and completed coursework pursuing an M.S. in Conflict Management at the University of Baltimore. Linda is the author of Gratitude Heals®—A Journal for Inspiration and Guidance (Available on Amazon).
$i++ ?>
Tracy Wilson, , MS CCC-SLP
Senior Director of Quality and Client Experience; RehabCare PLUS
Tracy Wilson has been with RehabCare/Kindred for a cumulative of 20 years and has been working with the adult and geriatric population for 25 years. She has been involved in leadership positions in a variety of settings, including Chief Executive Officer for an inpatient rehabilitation hospital, Area Director of Operations for skilled nursing facilities, long-term acute care hospitals and outpatient clinics and Director of Clinical Performance for acute and post-acute therapy settings. Tracy joined the RehabCare PLUS team in August, 2018.
Tracy received her Bachelor of Science in Communication Sciences from the University of Oklahoma and her Master of Science in Speech Language Pathology from the University of Oklahoma Health Sciences Center. She holds a Certificate of Clinical Competency in Speech Language Pathology from The American Speech Language Pathology and Hearing Association and is currently holds her Texas SLP license.
$i++ ?>
William Vaughan, RN, BSN
Vice President, Educational and Clinical Affairs, Remedi SeniorCare
In 2013 Bill Vaughan joined Remedi SeniorCare after a 26 year career with Maryland's state survey agency. Bill was a CMS certified health facility surveyor who evaluated the care delivered in Maryland's nursing homes and assisted living facilities for 14 years. In 2001 he became Chief Nurse of Maryland's Office of Health Care Quality and was responsible for the clinical oversight of the agency's approximately 120 surveyors. After earning a Bachelor of Science degree in Nursing from the University of Maryland at Baltimore in 1982, Bill gained clinical experience at The Johns Hopkins and University of Maryland Hospitals. He has taught pharmacy and nursing students at the University of the Sciences in Philadelphia, the University of Maryland School of Nursing and Towson University. Bill speaks nationally on the regulation of healthcare facilities and was on CMS expert panels which developed guidance to surveyors on pain management and end of life care. He is currently a member of the Institute for Safe Medication Practices' Clinical Advisory Board for their LTC newsletter.
$i++ ?>

Cheryl Scalzo RN,
Clinical Account Manager, Real Time Medical Systems
$i++ ?>
Jim Shearon
Vice President of Clinical Solutions, Real Time Medical Systems
Jim is a seasoned expert in Medicare and Medicaid reimbursements, quality improvement, HIT, and guideline-based care in the long-term care industry. At AccuNurse by Honeywell, Jim perfected process improvement models and helped a wide variety of clients drive new levels of quality and cost savings through voice-directed documentation. As a case-mix specialist at HCR ManorCare, Jim audited Medicare and Medicaid documentation and assisted nursing facilities in completing MDS 2.0 documentation. As an RNAC, Jim implemented, educated, coached, validated, and monitored the RAI Process. He was also responsible for MDS, management of Medicare, PPS, and Medicaid to ensure all documentation met federal, state, and certification guidelines.
Jim received his bachelor's degree in nursing from Clarion University of Pennsylvania, RN certification from West Penn Hospital School of Nursing, master's degree in health services administration from the University of Saint Francis-Joliet Illinois, and studied pre-medicine at California University of Pennsylvania.
$i++ ?>
Phyllis Wojtusik, RN
Executive Vice President Health System Solutions, Real Time Medical Systems
With over thirty-five years of health care experience in acute care, ambulatory care, and post-acute care, Phyllis has led the development of post-acute networks, participated in the Medicare Shared Savings Program and other value-based contract programs.
Prior to joining Real Time Medical Systems, Phyllis led the development of a preferred provider SNF network for PENN Medicine Lancaster General Health. In this network she developed and implemented strategies that reduced total cost of care and readmissions while improving quality measures and patient outcomes. She utilized system approaches, clinical standards and care management tactics to improve coordination and transition of care while reducing post-acute length of stay in a network of non-owned SNFs.
Phyllis also has experience in the physician practice worked for more than 15 years in a leadership role for a large successful geriatric practice. The practice expanded from two physician providers to more than 30 physicians and CRNPs under her leadership. She also led the development and coordination of a Geriatric Assessment program that focused on dementia diagnosis, treatment and management.
$i++ ?>
Kraig B. Long. Esq.
Principal, Miles & Stockbridge
Kraig Long is a skilled litigator who focuses his practice on defending employers against claims on employment matters, including discrimination, harassment, retaliation, wrongful discharge, disability accommodation, family and medical leave, wage-and-hour and non-competition agreements.
He also advises and trains clients regarding employment policies and procedures, as well as methods to minimize litigation risk and remediate workplace issues, including accommodating employees with disabilities, managing family and medical leaves, investigating harassment complaints, administering discipline, and creating diverse and inclusive workplaces.
Kraig conducts and manages independent investigations of allegations of sexual harassment and discrimination on behalf of private and public companies, for-profit and nonprofit boards of directors, and state and local government agencies. He has counseled clients in health care, temporary staffing, financial services, IT, manufacturing, hospitality, food, transport, education and retail.
A sought-after speaker and writer on employment and labor law issues, Kraig has authored or co-authored articles for Matthew Bender & Company's monthly Labor and Employment Bulletin and the Society for Human Resource Management's Court Report. He was a contributing editor to The Employment Law Deskbook and the Maryland and Federal Employment Law Manual.
$i++ ?>
Shari L. Solomon, Esq, CIEC
President, CleanHealth Environmental, LLC
Shari L. Solomon, Esq. is president of CleanHealth Environmental, LLC. CleanHealth provides infection prevention and industrial hygiene training and consulting services geared toward healthcare personnel and vendors responsible for infection prevention, cleaning and disinfection, and facility operations and maintenance practices. Ms. Solomon possesses more than 20 years of environmental consulting and federal regulatory experience. An attorney by trade, combined with her experience in the industrial hygiene field with a focus on healthcare, Shari holds a unique expertise and understanding of liability prevention techniques, offering clients practical and valuable risk management solutions.
Prior to launching CleanHealth, Shari held the position as Director of Training with a full service industrial hygiene firm and was charged with the development and oversight of all training programs nationwide. Ms. Solomon's has trained thousands of individuals, both here and abroad, spanning 18 years. Ms. Solomon is also the Project Director of The LTC Clean Collaborative, with the Maryland Patient Safety Center. The intention of this two-year initiative (July 2020-July 2022) is to improve facility cleanliness as a means of reducing healthcare-associated infections in long-term care facilities throughout Maryland, by sharing best management practices (BMPs) for cleaning and disinfecting surface areas, and educating and promoting BMPs via training, webinars, and factsheets. Shari also conducts indoor air quality and infection control services including operation and maintenance program development, infection control evaluations, litigation support, and indoor air quality assessments.
Ms. Solomon is a Designated Trainer under the Certified Healthcare Environmental Services Technician Program (T-CHEST) from The Association for the Healthcare Environment (AHE) of the American Hospital Association. Shari is a Certified Indoor Environmental Consultant (CIEC) through the ACAC. She holds a Bachelor of Arts degree from the University of Florida and a Juris Doctorate from The Catholic University of America.
$i++ ?>
Leta Kant, PT, RAC-CT, ATP
Director of Quality, RehabCare
Leta Kant, PT has 35 years of clinical and operational experience working with all ages in a variety of settings. During the past ten years of her career, she has worked exclusively with the geriatric population in skilled nursing facilities. Leta has provided extensive education on Seating & Positioning, Fall and Restraint Management, Neurodevelopment Techniques, and various other clinical topics across the country for RehabCare. She recently co-developed RehabCare's comprehensive behavioral health program, training SNF administrative, clinical and support staff members in this important area. Kathy was an assistive technology director for seven years where she gained extensive experience in wheelchair seating and positioning needs for individuals who utilized both manual and powered mobility. She co-presented at the 2013 International Seating Symposium and at the APTA Combined Sections in 2014 and 2015. She has been an active member of the APTA, including the Geriatric Section and a member of RESNA (Rehabilitation Engineering and Assistive Technology Society of North America). She holds a certification in NDT (Neurodevelopment Treatment) and received her ATP certification (Assistive Technology Practitioner) in 2008. Leta is a graduate of the University of Tennessee.
$i++ ?>
Jeremy Sadler, CISSP, MS
Information Systems Management, Information Security Practice Manager, Cyber Trust Alliance
Jeremy leads the Security Risk Analysis and Compliance Practice at Cyber Trust Alliance. A seasoned professional, he has performed nearly a hundred audits personally, and leads the entire audit team. He has been a key contributor to the Cyber Trust Alliance Policy and Procedure template bank, as well as leading the design and development the risk analysis software suite.
$i++ ?>
John M. Kiefner, CSP, ARM
Vice President, Risk Control Services, Johnson, Kendall & Johnson
John Kiefner joined Johnson, Kendall & Johnson in 2001. He has a Bachelor of Safety Sciences from Indiana University of Pennsylvania and holds the Certified Safety Professional (CSP) and the Associate in Risk Management (ARM) designations. He is also a member of the American Society of Safety Engineers (ASSE) and National Fire Protection Association (NFPA). John has been published in The American Society of Safety Engineers' Healthbeat newsletter and in The Association of Independent Corrugated Converters' BoxScore magazine. Before joining JKJ, John served as a Senior Loss Control Consultant for an insurance carrier, where he provided safety consultation specific to workers' compensation and employee safety.
Since joining JKJ, John has provided risk control guidance to hundreds of companies in industry, healthcare, and retail. On a daily basis, he conducts various activities at his clients' locations, including management and employee education, exposure identification, and risk reduction. While doing so, John is always searching for creative ways to enhance safety culture.
$i++ ?>
Jennifer Rock, MFS, CPA, CITP
Principal Gross, Mendelsohn & Associates
Jennifer Rock, CPA, CITP, is a member of the firm's Healthcare and Nonprofit Groups. She performs audits, compilations, and reviews for all kinds of nonprofits and health and welfare organizations.
She publishes an annual benchmark report for skilled nursing facilities. Jennifer presented the findings of the study in a seminar at the joint 2018 HFAM/Lifespan annual conference.
Jennifer finds working with nonprofit organizations especially rewarding because she feels like she is helping them accomplish their mission by providing them with high quality work.
She serves on the audit and finance committee for Special Olympics Maryland. She's also treasurer for Pets on Wheels. Jennifer has also served on the board of directors and finance committee of the National Alliance of Mental Illness's Baltimore affiliate.
When Jennifer graduated from Stevenson University with a master's degree in forensic studies / accounting, she earned the Orsia F. Young Leadership Award, an award given to a graduating student who performs in an outstanding manner as a leader in the university community, initiates action, motivates others to do so, and serves as an agent for positive change in the university.
$i++ ?>
Staci Freudiger, PT, MBA, CEEAA
Senior Director Clinical Implementation , RehabCare and RehabCare PLUS
Staci graduated from the University of Oklahoma with her Bachelor of Science degree in physical therapy in 1996. She began her career as an acute care therapist for five years and has spent the last nineteen years with the aging adult population in post-acute settings. In 2006 she completed her Master's in Business Administration with a healthcare emphasis. Staci has served her profession as an executive Board member of the Oklahoma Physical Therapy Association for six years and the Kansas Board of Physical Therapy as chair of the Standards and Practice Committee for two years. She has been an adjunct professor at local universities in Kansas and Oklahoma. In 2015, Staci completed advanced training as a Certified Exercise Expert for the Aging Adult through the Geriatric Academy of Physical Therapy. Recently her career path has taken her into project management and clinical implementation strategies across the geriatric rehabilitation continuum. She earned a Lean Six Sigma Green Belt and her Project Management Professional credential in 2017.
$i++ ?>
Robert Wells, Esq
Principal, Miles & Stockbridge
Robert Wells focuses on healthcare regulatory and corporate matters, drawing on nearly 20 years of experience representing both long-established and startup healthcare companies.

He has advised on a broad array of complex legal and operational matters, including the development and implementation of enterprisewide corporate compliance programs that involve the integration of corporate governance, risk management, and compliance; and the challenging regulatory issues governing pharmaceutical and medical device companies. In addition, he has assisted with the development and growth of innovative technology and healthcare data analytics partnerships.
Robert's deep experience in regulatory compliance encompasses both federal and state issues, including fraud and abuse laws; corporate governance; reimbursement issues; the Health Insurance Portability and Accountability Act (HIPAA) and state and international privacy laws; the Foreign Corrupt Practices Act; and health care licensure, certification and accreditation.
Immediately prior to joining Miles & Stockbridge, Robert was the chief legal officer of Integra Connect, a comprehensive health care practice management and technology company, gaining firsthand experience with the legal and compliance implications of emerging value-based care initiatives. He also previously served as general counsel of Flatiron Health, a privately-held health care IT and data analytics company currently valued at over $1 billion, and in senior legal roles at Fortune 20 companies AmerisourceBergenCorporation and Cardinal Health.
Health care corporate and transactional matters are also components of Robert's practice. In addition to business counseling, and negotiating and drafting a wide range of health care service contracts, his work has entailed the negotiation and execution of commercial acquisitions, including managing transactional due diligence related to a $517 million acquisition of a healthcare startup.
He has represented for-profit and non-profit health care entities, including hospitals, health systems, drug and device manufacturers and distributors, independent clinical laboratories, long-term care facilities, trade associations and physicians.
In addition to Robert's health care regulatory and general corporate law experience, he has counseled clients on virtually all aspects of employment law.
He is also part of the firm's Coronavirus Task Force, a cross-disciplinary team that can quickly and efficiently deploy talent from relevant practices to address concerns and issues in real time.
$i++ ?>
Brittany Austin, CPT
National Wellness Director for RehabCare and RehabCare PLUS
Brittany has her BS in Exercise Science from the University of Missouri-Columbia, as well as her Master's in Business Administration from Webster University. She is also a Certified Personal Trainer and Corrective Exercise Specialist. Brittany has worked in the health and wellness field since 2006 and has been a part of RehabCare since 2014.
$i++ ?>
An attendance/validation code is required in order to print your certificate. The attendance code is distributed at the end of each webinar. Attendees are required to enter the code before they can print the certificate.

This program is sponsored by The Beacon Institute. This course is approved for a total of 25.0 (1.0-1.5 per webinar) continuing education.
Administrator
This program is approved by the National Continuing Education Review Service (NCERS) of the National Association of Boards of Examiners of Long Term Care Administrators.
Social Worker
This program is approved by the Maryland Board of Social Worker Examiners for Category 1 Continuing education for social workers in Maryland.
Assisted Living Manger
This educational offering was approved by the Department of Mental Health and Hygiene, Office of Healthcare Quality, State of Maryland for Assisted Living Managers.
Cancellation Policy
Refunds, minus a $25 processing fee per registrant, will be honored if requested in writing FIVE (5) business days prior to the date of the seminar.
Cancellation due to State survey, the state Surveyors must actually be in the building in order to receive a refund. To receive a refund due to a Survey, Beacon Institute requires a form to be completed, please contact Annmarie Gordon @ agordon@lifespan-network.org. Attendees may send substitutions in their places without prior notification. Additional fees may apply.
Key:

Complete

Next

Failed

Available

Locked