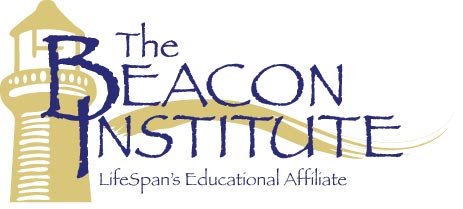 Navigating Leave and Termination Issues During COVID-19 (LIVE WEBINAR) -- February 18, 2021
Includes a Live Event on 02/18/2021 at 10:00 AM (EST)
Register

LifeSpan Member (Per Person) - $55
Non-Member (Per Person) - $85
With new legislation and regulations added to existing and already complex laws, employers face new challenges in complying with employee requests for leaves of absence. This webinar will offer strategies to help employers with the maze of leave issues and laws impacted by COVID-19, including the FFCRA, ADA, FMLA, and state and local laws, along with special considerations for leaves related to pregnancy and child/school care.
The webinar will provide employers the legal information and practical tools they needed to know about terminating employees, with a special emphasis on terminations during COVID-19. From preparing for terminations, handling the termination itself, and post-termination considerations, this presentation prepared employers for a wide variety of circumstances when facing employee terminations, and offered guidance on how to handle them with confidence.


TARGET AUDIENCE:

CEOs/Owners

Administrators

Assisted Living Managers

Human Resource Professionals

Regional Directors

CEU- 1.5
Administrator

Assisted Living Manager
Fees are per person


LifeSpan Member: $55.00

Nonmember: $85.00
Stephanie K. Baron, Esq.
Principal, Miles & Stockbridge
Stephanie Kaye Baron advises and represents businesses in all aspects of labor and employment law and represents educational institutions in disputes with students and faculty.
She has litigated several class action student claims, including cases involving alleged consumer fraud, misrepresentation, and so called "educational malpractice." Stephanie is also the Chair of our Recruitment Committee and a member of our Diversity Committee.
Stephanie advises employers, both locally and nationally, on a variety of employment law matters, including avoidance and investigation of claims of harassment, discrimination and retaliation, Family Medical Leave and Americans with Disabilities Act issues, Fair Labor Standards Act and other wage payment claims, and issues related to the hiring and firing of employees. She also practices education law, providing advice on student issues and faculty disputes. She has extensive experience in drafting, enforcing, and defending against non-competition and other restrictive covenant agreements, and has obtained and defended against temporary restraining orders and preliminary injunctions dealing with allegations of unfair competition. She has represented clients in both Federal and State courts and in front of numerous government agencies, including the DOL, EEOC, and various state and local agencies. In addition to her litigation experience, Stephanie regularly counsels employers in the areas of human resource management, personnel practices and policies, employee handbooks, OFCCP compliance and affirmative action obligations, and Equal Pay Act analyses. Stephanie has also defended businesses against FHA and ADA public accommodation claims.
Stephanie also advises management on traditional labor issues, including those related to plant closures and related requirements under existing collective bargaining agreements. She aids clients in contract interpretation for ongoing disciplinary and grievance issues.
$i++ ?>
Kraig B. Long. Esq.
Principal, Miles & Stockbridge
Kraig Long is a skilled litigator who focuses his practice on defending employers against claims on employment matters, including discrimination, harassment, retaliation, wrongful discharge, disability accommodation, family and medical leave, wage-and-hour and non-competition agreements.
He also advises and trains clients regarding employment policies and procedures, as well as methods to minimize litigation risk and remediate workplace issues, including accommodating employees with disabilities, managing family and medical leaves, investigating harassment complaints, administering discipline, and creating diverse and inclusive workplaces.
Kraig conducts and manages independent investigations of allegations of sexual harassment and discrimination on behalf of private and public companies, for-profit and nonprofit boards of directors, and state and local government agencies. He has counseled clients in health care, temporary staffing, financial services, IT, manufacturing, hospitality, food, transport, education and retail.
A sought-after speaker and writer on employment and labor law issues, Kraig has authored or co-authored articles for Matthew Bender & Company's monthly Labor and Employment Bulletin and the Society for Human Resource Management's Court Report. He was a contributing editor to The Employment Law Deskbook and the Maryland and Federal Employment Law Manual.
$i++ ?>
Robert Wells, Esq
Principal, Miles & Stockbridge
Robert Wells focuses on healthcare regulatory and corporate matters, drawing on nearly 20 years of experience representing both long-established and startup healthcare companies.

He has advised on a broad array of complex legal and operational matters, including the development and implementation of enterprisewide corporate compliance programs that involve the integration of corporate governance, risk management, and compliance; and the challenging regulatory issues governing pharmaceutical and medical device companies. In addition, he has assisted with the development and growth of innovative technology and healthcare data analytics partnerships.
Robert's deep experience in regulatory compliance encompasses both federal and state issues, including fraud and abuse laws; corporate governance; reimbursement issues; the Health Insurance Portability and Accountability Act (HIPAA) and state and international privacy laws; the Foreign Corrupt Practices Act; and health care licensure, certification and accreditation.
Immediately prior to joining Miles & Stockbridge, Robert was the chief legal officer of Integra Connect, a comprehensive health care practice management and technology company, gaining firsthand experience with the legal and compliance implications of emerging value-based care initiatives. He also previously served as general counsel of Flatiron Health, a privately-held health care IT and data analytics company currently valued at over $1 billion, and in senior legal roles at Fortune 20 companies AmerisourceBergenCorporation and Cardinal Health.
Health care corporate and transactional matters are also components of Robert's practice. In addition to business counseling, and negotiating and drafting a wide range of health care service contracts, his work has entailed the negotiation and execution of commercial acquisitions, including managing transactional due diligence related to a $517 million acquisition of a healthcare startup.
He has represented for-profit and non-profit health care entities, including hospitals, health systems, drug and device manufacturers and distributors, independent clinical laboratories, long-term care facilities, trade associations and physicians.
In addition to Robert's health care regulatory and general corporate law experience, he has counseled clients on virtually all aspects of employment law.
He is also part of the firm's Coronavirus Task Force, a cross-disciplinary team that can quickly and efficiently deploy talent from relevant practices to address concerns and issues in real time.
$i++ ?>
An attendance/validation code is required in order to print your certificate. The attendance code is distributed at the end of each webinar. Attendees are required to enter the code before they can print the certificate.

This program is sponsored by The Beacon Institute. This course is approved for 1.5 continuing education.
Administrator
This program is approved by the National Continuing Education Review Service (NCERS) of the National Association of Boards of Examiners of Long Term Care Administrators.
Assisted Living Manger

This educational offering was approved by the Department of Mental Health and Hygiene, Office of Healthcare Quality, State of Maryland for Assisted Living Managers.
Cancellation Policy
Refunds, minus a $25 processing fee per registrant, will be honored if requested in writing FIVE (5) business days prior to the date of the seminar.
Cancellation due to State survey, the state Surveyors must actually be in the building in order to receive a refund. To receive a refund due to a Survey, Beacon Institute requires a form to be completed, please contact Annmarie Gordon @ agordon@lifespan-network.org.
Key:

Complete

Next

Failed

Available

Locked
Navigating Leave and Termination Issues During COVID-19
02/18/2021 at 10:00 AM (EST) | 120 minutes
02/18/2021 at 10:00 AM (EST) | 120 minutes
Attendance Code--Navigating Leave and Termination Issues During COVID-19
Enter code to continue.
Enter code to continue.
This code was displayed on the screen at the end of the webinar. An attendance/validation code is required in order to print your certificate. Enter the code that was provided at the end of the webinar.
Certificate--Navigating Leave and Termination Issues During COVID-19
1.50 CEU credits | Certificate available
1.50 CEU credits | Certificate available