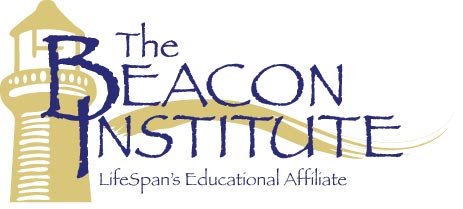 The Leader's Role in Occupancy and Mix--(LIVE STREAM DATE) MAY 15, 2019
Attracting Medicare A and third-party payer residents has never been more challenging. Pressure on facilities to exceed acute care AND payers' outcome expectations (while reducing length of stay) is creating turmoil.
Methods that once worked are less than effective in the current post-acute care marketplace. Far beyond marketing team outreach and optimum inquiry handling, success is driven by facility leadership—with the right message to the right people.
At this full-day intensive program leaders will be challenged to
Differentiate between what once was (versus now) is a competitive advantage;
Describe why leadership's primary focus on admissions-to-date distract from more admissions valuable indicators;
Calculate the 3 most valuable benchmarks that predict rise/fall in occupancy;
Develop a report for use with hospital/insurance decision makers which positions the facility as a desired referral recipient;
Evaluate internal barriers to selection following referral acquisition;
Leverage available hospital data in developing additional facility compelling argument for selection;
Address opportunities within the upcoming Patient Driven Payment Model (PDPM) in respect to occupancy/mix;
Evaluate downstream providers to assure their optimum facility marketplace reputation.
As an additional resource, Dr. Jeffrey Ash, Ed.D, Associate Dean, Diversity and Inclusion, Assistant Professor, University of Marylands', School of Nursing, will address staff and resident response to changing resident diversity. As we introduce new acuity groups into the "dominant" culture(s) the dynamics of relationships change instantly, and challenge or go against the thoughts and beliefs of how we have socialized. This session will explore how we move beyond our fear, insecurity, ignorance, and confusion to a place where we understand the positive benefits to diversity and inclusion, its economic impact and the greater social capital and awareness shared by residents, staff and management. After this session leaders will be able to better understand and assess themselves and the cultural component of their organization moving forward to do it. This session will deeply explore the juxtaposition of assimilation and survival versus both residents and staff thriving.
Following this session leaders will be able to...Describe why changes in resident diversity may create issues related to resident/staff relationships;Address staff discomfort and resistance (and perceived dissatisfaction from many avenues) to admission of residents whose demographic, clinical or Psycho-social needs may provide additional challenges as part of market expansions
LifeSpan Members: $225.00

Nonmembers: $300.00

Jeffrey Ash, Ed.D (Moderator)
Assocate Dean, Diversity and Inclusion, Assistant Professor, University of Marylands' School of Nursing
Dr. Jeffrey R. Ash is currently Associate Dean, Diversity and Inclusion, and Assistant Professor at the University of Maryland, Baltimore, (UMB) School of Nursing and Senior Executive Advisor for the School of Social Work at the University of Maryland, Baltimore. Of note both the School of Nursing and School of Social Work have been recognized and are the recipients of Insight Into Diversity, highly acclaimed, Healthcare Professions Higher Education Excellence in Diversity (HEED) Award. In his role, Dr. Ash serves as the primary advisor to the Dean and Senior Leadership on all diversity and inclusion issues within the School of
Nursing and School of Social Work. In addition, Dr. Ash currently serves on the Board of Trustee's at Mary Baldwin University, Staunton, Virginia. Prior to becoming part of the UMB family, Dr. Ash, was at The University of Maryland, Baltimore County (UMBC) as Clinical Associate Professor, in the Erickson School, for Management of Aging Services.
Dr. Ash's professional experience also includes eleven years at the University of Maryland, College Park where he served as a Benefits Retirement Counselor and Organizational Development and Training Counselor. Dr. Ash instructional expertise has been in teaching Leadership Development, Race and Gender Relationships, and Dialogue Facilitation in Diversity and Inclusion. Dr. Ash is currently working toward authoring a book, 9 School House Lane, a tribute to Grandmother's underscoring the importance of older adults in the family in establishing hope and faith in children at an early age. He has also recently published The Changing Face of Academic Nursing: Nurturing Diversity, Inclusivity, and Equity Journal of Professional Nursing (JPN) and a chapter "Dimensions of Diversity" in the Ronch, Weiner text, Person Centered Elder Care (2013) and a sidebar article, The Underground Communications Network in the Nov/Dec. 2009 Issue of Diversity Executive.

His academic background includes: Dr. Ash is an experienced presenter, presenting at conferences, leading plenary sessions, and keynote speaker. Dr. Ash academic background includes: Bachelor of Science Degree in Economics, from Towson University, Master of Science Degree in Human Resources Management from University of Maryland, University College, and a Doctoral Degree in Urban Educational Leadership, from Morgan State University.
$i++ ?>

Lou Ann Brubaker (Moderator)
Senior Healthcare Consultant, Entrepreneur and Educator
Lou Ann Brubaker is a highly accomplished Senior Healthcare Consultant, Entrepreneur, and Educator with more than 30 years of success in the post-acute care marketplace. Her areas of focus include staff management, occupancy, information services & technology, and data analytics. Leveraging extensive experience teaching senior care professionals ranging from C-suite to the front-line, Lou Ann is a valuable asset for healthcare senior care provider organizations, as well as ancillary products/services companies, and tech and data management companies seeking expert assistance with new market development, strategy, postacute care service rollout, or governance challenges. Her key areas of expertise include sales strategy, customer relationship management, financial viability, and recruitment/retention of staff. Lou Ann has received national recognition for her senior care management and marketing seminars.
She is the President and Founder of Brubaker Consulting, a company providing management and marketing educational programming for a wide range of people working in the post-acute care environment. In addition, for more than 20 years Lou Ann has offered sales education programs to ancillary organizations that provide services and products and wish to expand their market share within post-acute care.
Lou Ann has a diverse background in many areas of the industry. She has administrated a senior citizen utility assistance program, transitioned an in-house advertising agency at a leading medication distribution systems company to a revenue-generating division, during which she led the sales and marketing strategy of that organization.
Before founding her own company, Lou Ann directed the North American marketing for a technology division of the American Chemical Society. In three years, this division grew to become the world's largest provider of online medical, scientific, and technical information.
Lou Ann holds a B.S., Public Policy & Political Science from Kent State University. She is Past Chair and Past Director of the Board of Trustees for The Beacon Institute (the educational affiliate of Mid-Atlantic Lifespan, the largest senior care association in Maryland). She also served as a nationally elected Director of the Business & Professional Women's Foundation.
.
$i++ ?>
This program is sponsored by The Beacon Institute and approved for 5.0 continuing education credits / contact hours.

Administrator
This program is approved by the National Continuing Education Review Service (NCERS) of the National Association of Boards of Examiners of Long Term Care Administrators.
Assisted Living Manager
This program is approved by the office of Healthcare Quality (OHCQ) for continuing education credits for assisted living manager
Social Worker
This course is approved by the Maryland Board of Social Worker Examiners for Category I continuing education for social workers in Maryland
Cancellation Policy
Refunds, minus a $75 processing fee per registrant, will be honored if requested in writing SEVEN (7) business days prior to the date of the seminar. In the event of emergency, attendees may send substitutions in their places without prior notification. Additional fees may apply
Key:

Complete

Next

Failed

Available

Locked
The Leader's Role in Occupancy and Mix Webinar
05/15/2019 at 9:00 AM (EDT) | 500 minutes
05/15/2019 at 9:00 AM (EDT) | 500 minutes
No credits available | Certificate available
No credits available | Certificate available