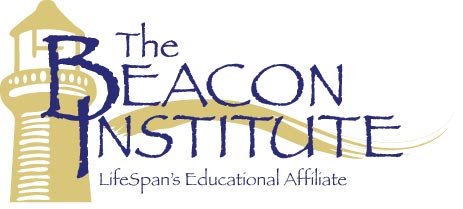 Workforce Symposium -- It's All About The People: Resolving Your Greatest Workforce Challenges -- LIVE WEBINAR SERIES (March 11-12, 2020)
Includes a Live Event on 03/11/2020 at 11:00 AM (EDT)
Staff challenges are not unique to your organization; in fact, it is a thread affecting long-term care nationally. According to the 2017 U.S. Census Bureau, National Population Projections Tables, the number of adults aged 65 and older will nearly double from 49 million to 95 million over the next 40 years. This means that one in four Americans will be at least 65 years old by 2060.

During the same time period, the number of adults aged 18 to 64 will only increase by 14 percent. The labor force is not keeping up. Experts predict that more than half of that aging population will need both short- and long-term care. As the paradigm shifts and more people choose to age in place, home care services are in demand. As a result, millions of jobs will be added to home health services during that same time period. On the flip side, filling direct care jobs continue to be a struggle as the economy grows and people shift to other industries for higher wages, more stable and flexible hours, safer working conditions, and opportunities for advancement. Turnover rates in long-term care continue to be high, and health care leaders are looking for strategies and solutions to combat the problem.

The goal of this workforce symposium is to provide health care leaders with strategies for success. We will look at ways to not only generate a high volume of applicants, but to find the right ones—the best fit for the job. The presenters will discuss how to retain those best candidates by: developing new worker pools, improving the hiring process to ensure a good fit, strengthening the onboarding process and staff training, developing opportunities for advancement, and using technology to move your hiring and retention process to the next level.

Click HERE to view brochure

Brief Agenda
DAY 1 March 11, 2020
11:00 a.m.–12:00 p.m. EDT; 10:00 a.m.–11:00 a.m. CDT - Opening Session
• Staffing to the Rescue: How Effective Recruitment, Retention, and Engagement Can Save your Organization
12:00 p.m.–12:30 p.m. EDT; 11:00 a.m.–11:30 a.m. CDT – Break
12:30 p.m.–2:00 p.m. EDT; 11:30 a.m.–1:00 p.m. CDT
• How to Get 'Em: Strategies to Recruit Top Talent
2:00 p.m.–2:30 p.m. EDT; 1:00 p.m.–1:30 p.m. CDT – Break
2:30 p.m.–4:00 p.m. EDT; 1:30 p.m.–3:00 p.m. CDT
• How to Keep 'Em: Winning the Battle of Workforce Retention
DAY 2 March 12, 2020
11:00 a.m.–12:30 p.m. EDT; 10:00 a.m.–11:30 a.m. CDT
• Love 'Em or Lose 'Em: Developing Leadership Strengths to Improve Employee Engagement
12:30 p.m.–1:00 p.m. EDT; 11:30 a.m.–12:00 a.m. CDT – Break
1:00 p.m.–2:30 p.m. EDT; 12:00 p.m.–1:30 p.m. CDT
• Technology as an Influencer of Workforce Development
2:30 p.m.–2:45 p.m. EDT; 1:30 p.m.–1:45 p.m. CDT – Closing Remarks


TARGET AUDIENCE:

C-suite and decision makers in long-term care and senior living
CEOs/Owners/Executive Directors
Corporate Directors/Supevisors/Managers
Regional Directors/Supervisors/Managers
Administrators
Assisted Living Managers
Human Resource Professionals
CEU- 1-1.5 (each Session) -- 7.0 (total)
Administrator
Assisted Living Manager
Fees (per person)


| | | |
| --- | --- | --- |
| FULL PACKET | Early Bird -- Prior to February 28 | Late Registration --After February 28 |
| Lifespan Members | $250 | $300 |
| HDG Clients | $250 | $300 |
| Nonmembers | $350 | $400 |
| | | |
| --- | --- | --- |
| PER SESSION | Early Bird -- Prior to February 28 | Late Registration --After February 28 |
| Lifespan Members | $85 | $100 |
| HDG Clients | $85 | $100 |
| Nonmembers | $125 | $150 |
Amber Rogotzke, MA, SPHR, SHRM-SCP (Moderator)
President, Health Dimensions Group
Ms. Rogotzke has more than 20 years of leadership, human resources, and strategic operational experience. Ms. Rogotzke provides executive leadership of HDG's operations to direct the organization's goals, strategy, and business solutions. Previously, she served as HDG's EVP of Human Resources and is skilled at employee development, human resources best practices, policy and program development, recruitment and retention strategy, benefits and compensation, employee and labor relations, regulatory compliance, and safety, which allow her to develop high-performing leadership teams and engaged workforces. Her prior experience also includes area director of human resources for Omnicare, a leading long-term care pharmacy services provider. Ms. Rogotzke holds a Master of Arts in Human Resources Management and is certified as Senior Professional in Human Resources by the HR Certification Institute and as a SHRM Senior Certified Professional.
$i++ ?>
Ericka Heid, SPHR (Moderator)
Vice President, Human Resources, Health Dimensions Group
Ms. Heid has over 25 years of experience in human resources management and consultation. Ms. Heid provides leadership in ongoing development of work processes, systems, and organizational culture, specifically related to recruitment, retention, and development of a superior workforce. Her expertise includes organizational change and development, recruitment and sourcing strategy, employee development and training, and employee and labor relations. Ms. Heid's prior experience includes senior human resources positions at health care, real estate, manufacturing, and hospitality organizations, as well as serving as executive director for a senior living community. She holds a degree in human resource management and is certified as a Senior Professional in Human Resources by the HR Certification Institute.

$i++ ?>
Rob Kerr (Moderator)
Managing Director, Health & Community Services Practice Lead, Hartman Executive Advisors
A long-time leader in healthcare services, Rob Kerr has lived through many changes in healthcare practice, regulation and reimbursement. His role has been to make sure healthcare organizations are getting the information they need to succeed through those changes. Throughout his career, Rob has been engaged in the full spectrum of healthcare IT, from staffing, budgeting and operations to application development and implementation. He knows the industry, and believes it's at a tipping point in this country; it's time for care providers to get strategic about their technology to improve patient care.
An innovative and collaborative leader, Rob provides C-level technology strategy to clients in Hartman's healthcare practice. He identifies their challenges and opportunities, and provides insight and direction to allow them to grow while simultaneously improving care quality and patient outcomes. Rob also helps healthcare organizations focus on their data, knowing that strong business intelligence represents an opportunity for leaders to make timely and accurate decisions in a rapidly changing environment.
Previously, Rob led IT operations at Remedi SeniorCare, an institutional pharmacy provider. In this role, he decreased infrastructure costs by 30 percent by moving the company to an integrated, high-performance technology platform. He was also involved in the development of a robotic medication dispensing system and an industry-leading electronic medication order entry system. Rob also held IT leadership roles at several midsize and large healthcare organizations in Maryland, Pennsylvania and California.
Even outside of work, Rob remains focused on the advancement of healthcare issues, including improving care for phenylketonuria (PKU) patients. He is the former CFO of the National PKU Alliance and former president of the Maryland Alliance of PKU Families. He also enjoys traveling, especially to his native Ireland, and keeping up with his kids' busy lives.
$i++ ?>
An attendance/validation code is required in order to print your certificate. The attendance code is distributed at the end of each webinar. Attendees are required to enter the code before they can print the certificate.
This program is sponsored by The Beacon Institute. Each session is approved for 1.0 - 1.5 continuing education hours with a total of 7.0.
Administrator

This program is approved by the National Continuing Education Review Service (NCERS) of the National Association of Boards of Examiners of Long Term Care Administrators.
Assisted Living Manager

This program is approved by the Office of Health Care Quality for continuing education for assisted living managers.
Cancellation Policy
Refunds, minus a $100 processing fee per registrant, will be honored if requested in writing FIVE (5) business days prior to the start date of the symposium.
Cancellation due to State survey, the state Surveyors must actually be in the building in order to receive a refund. To receive a refund due to a Survey, Beacon Institute requires a form to be completed, please contact Annmarie Gordon at agordon@lifespan-network.org. Additional fees may apply.
Key:

Complete

Next

Failed

Available

Locked